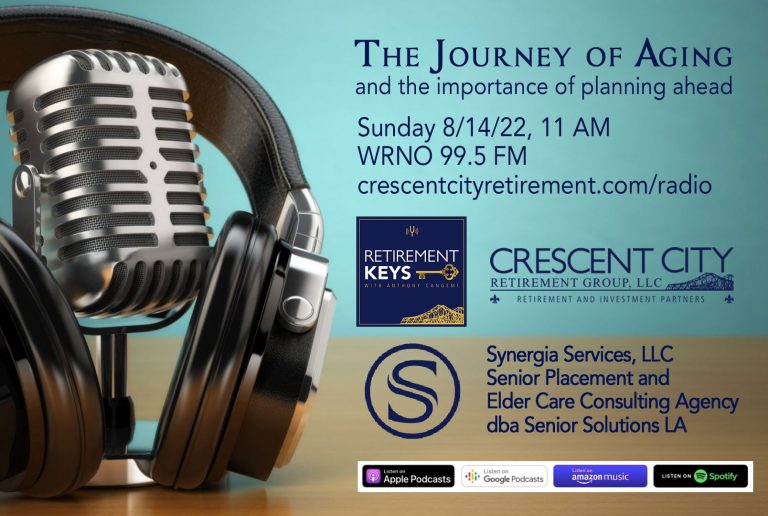 Craig Condon of Senior Solutions LA will be the guest of Anthony Cangemi, Crescent City Retirement Group, LLC Radio Show this Sunday 8/14/22 airing at 11 AM on WRNO 99.5 FM. The link is
crescentcityretirement.com/radio/.
Anthony and Craig will be discussing the Journey of Aging and the importance of planning ahead. Craig has a significant amount of knowledge and experience in senior care. Anthony has a great deal of knowledge of Retirement and Financial Planning. Each party complements the other.
Highlights of the types of care, the services that are available, how to afford assisted living are a few of the important topics that will be discussed and how Senior Solutions and Crescent City Retirement can be of assistance.
If you miss the Radio show this Sunday you can listen in later via
Spotify here
. Our website,
Facebook
and
LinkedIn
pages also include useful information.
The subject of Aging cannot be covered in one Podcast. To discuss further, contact me as detailed below.
Craig G. Condon,
Senior Care Specialist
Senior Solutions LA
504 202 2548
ccondon@synergiaservicesllc.com