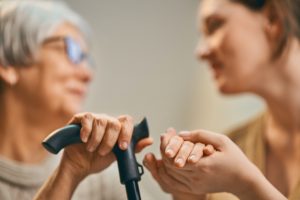 This is not a time in life when you can afford to make a poor choice. It's important to get it right the first time and too often people make mistakes when they are trying to make this decision on their own.
Mistakes to avoid when choosing a living facility:
Choosing a community that fits your needs, not your loved ones.
Assuming communities with luxury names, high ratings, and high prices are the better option.
Making a rash, uniformed decision.
Not reading the fine print.
Choosing proximity as the most important factor.
Making a decision based on how a place looks.
There are many things to consider when choosing an appropriate Senior Living Community. Fortunately, we have many fine options for Senior Living in Southeast Louisiana. However, what's best for some individuals, may not be for others. Therefore, it's nice to have some inside knowledge. That's where using an experienced and compassionate senior living placement service like Senior Solutions LA comes in handy.
We invite you to contact us to discuss your loved ones needs:
Craig G. Condon
Senior Solutions LA
504 202 2548
ccondon@synergiaservicesllc.com