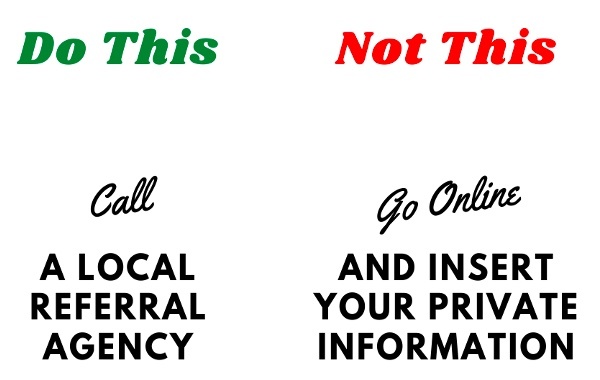 When the time comes for you and your family to begin to consider an Assisted Living community for a loved one, we advise you that if you are searching online, to NOT provide your private information on the contact forms of national assisted living referral websites. These sites appear first in searches because they are paying for advertising – and they make money by selling your personal information, resulting in an abundance of unwanted phone, text, email and snail-mail solicitations from senior communities and other business, regardless of whether or not they are a good fit for your needs.
Instead, we urge you to call a trusted local placement agency that will take the time to learn about your family's specific needs and provide you with senior care assisted living options that meet your needs and requirements… so you and your family can make the best possible decision for your loved one.
Learn more about the Free and Personalized Senior Placement & Consulting Services we provide: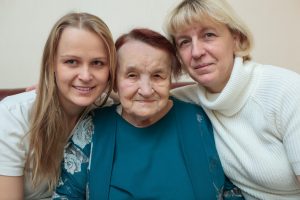 When a Family and Medical Providers realize that a Senior can no longer live alone safely any longer, what does a family do? You may find yourself in this emotional time realizing that you are responsible for a family member or friend's quality and length of life. But Senior Solutions helps in your time of need with caring, expert guidance, and support with this difficult process and decisions this situation poses.Our services support and are a source of referral for medical and healthcare providers for their patients and family members.
Senior Solutions expertise provides families extensive insight into the options available, so better decisions can be made for your loved one. Outline of the more important services offered:
Assessment of the Seniors and Family's needs, conveniences and capabilities
Tours of selected Communities and analysis of best choices for all concerned
Advocated pricing, costs and care services of Providers
Assistance with documentation, moving and transition support
The types of communities that Senior Solutions specializes in educating and informing seniors and their family members on the differences and options pertaining to:
Assisted Living  
Memory Care 
Independent Living
Residential Care Homes  
Skilled Nursing
In-Home Care
How to pay for assisted living is a very valid concern. The Synergia Team is knowledgeable about the various programs and methods that may be available to overcome the financial challenges. There is no cost to you for our Placement Services. You are always in control and make the final decision!
YOUR NEXT STEP: 
For peace of mind, start the conversation by contacting us today: 504.252.2548 or ccondon@synergiaservices.com 
WHY US
We are comprised of a small team of local, professional, senior care advisors that have in depth knowledge of the Senior Care industry, particularly, in Louisiana. Our locale's unique culture, neighborhoods, traditions, food, likes and dislikes and relationships of our people are important components in assisting our clients. National/Regional Placement (really Referral) services, simply, do not have this societal knowledge.
CONSULTING AND ADVOCACY
Many times, our families need more extensive consultation and advocacy.Examples are navigating a complex healthcare system, research, other resources such as Eldercare Attorneys, Fiduciaries, Psychologists, reporting and Geriatric Specialists. For extended services Senior Care Consulting and Advocacy charges may apply.
MISSION STATEMENT
Synergia Services, Home & Residential Care's Mission is to maximize the quality of life of Seniors that need assistance with daily living activities and health care through our relationships with communities that offer compassionate personalized, high-quality care with dedicated ownership, management and staff providing a safe, healthy, therapeutic, and nurturing environment. It is a happy day and satisfying experience for all when the Senior is settled in their new residence safe, sound and making new friends.