At Senior Solutions La, dba Synergia Services, we help families find the best possible care solutions for a senior loved one.
Our extensive experience and expertise ensures each client receives the best advice and assistance navigating the many tasks surrounding senior placement – typically at no cost to you!
Many times, our families need more extensive consultation, advocacy and expertise. Examples are navigating a complex healthcare system, research, other resources as Eldercare Attorneys, Fiduciaries, Psychologists, reporting and geriatric specialists. For extended services Senior Care Consulting and Advocacy charges may apply.
SERVICES AT NO COST TO YOU:
How to pay for assisted living is a very valid concern. The Synergia Team is knowledgeable about the various programs, and methods that may be available to overcome the financial challenges.
We are paid a referral fee by the communities and care homes, so there is no cost to you for our placement services.
 You make the final decision!
COMMUNITIES & SERVICES OFFERED:
Assisted Living
Care Homes
Independent Living
Memory Care
Longterm Care Homes
In-Home Care
Skilled Nursing Facilities
CARE HOME PLACEMENT:
Most all Seniors would like to live in their home. That is a given. However, when the Family and Medical Providers realize that the Senior can no longer live alone safely any longer, Synergia offers help, guidance, and support with the difficult decisions this situation poses.
HOW WE HELP:
Assessment of the Seniors and Family's needs, convenience, and capabilities
Tours of selected Communities and analysis of best choices for all concerned
Pricing transparencies and care services
Assistance with paperwork, moving and transition support
You can always count on us for assistance, professionalism and peace of mind. We're standing by to help make the process easier… like we've done for so many families!
Reach out for a free, no-obligation Senior Placement & Elder Care Consult.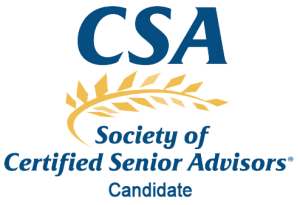 Craig G. Condon,
Senior Solutions LA
504.202.2548
ccondon@synergiaservicesllc.com